School Gymnastics Incursions
For over 15 years Gymnastics 4 Hire has been facilitating the inclusion of the fundamental sport of Gymnastics in PE programs with our School Gymnastics Program.
Gymnastics is the foundation of all physical activity, teaching children how to fundamentally control their own bodies, whilst building on aspects of physical fitness such as Strength, Muscular Endurance, Power, Flexibility, and Aerobic Endurance. It makes sense that Gymnastics is the cornerstone of the Physical Education curriculum.
Our school gymnastics programs have been designed from the ground up to have strong curriculum links across multiple learning areas, whilst been fun, challenging, safe, and engaging.
Every session students enjoy our extensive array of equipment that has been specially designed for school use and to mitigate risk. Students are kept constantly active throughout the sessions.
All our instructors are qualified coaches with Gymnastics Australia (we wont employ anyone without at least an Intermediate qualification, most of our staff have an Advanced or higher qualification), and have years of experience working in the school system. We are uniquly positioned to have the knowledge and experience to provide safe progressions and regressions so all students can maximise their potential.
We are an affiliated provider in every state that we conduct sessions, and registered with the Sporting Schools program.
Programs can be run either in a day/week format (e.g. every Thursday for 8 weeks), or in an instensive format (Mon - Fri for 2 weeks).
Our packages are designed to cater for any schools budget. You can have just a single experienced instructor, two experienced instructors to fast-track your childrens success, or we can work with you to show you how to do it yourself!
The length of the program is completely up to you, Our full gymnastics program is 8 weeks, however we can extend the program, or shorten it to the length you want.
Fun

damental Gymnastics

Prep to Grade 6
Our fun curriculum based traditional gymnastics program, teaching fundamental skills of the sport.
Students work on strength, balance, agility, and flexibility whilst developing fundamental skills like jumping, rotating, swinging and landing.
Ideally suited for Foundation to Year 6.
Free G
Grade 3 and up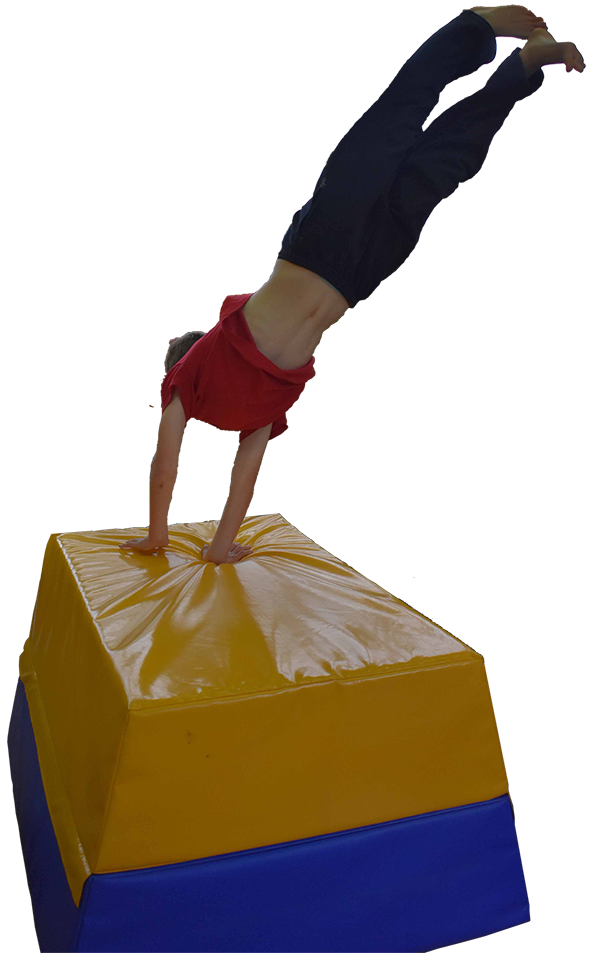 FreeG is a fantastic new program that expands on the fundamental body control and elements learnt in our Fundamental Gymnastics unit and fuses them with skills needed for pursuits like Parkour / Free Running / Ninja Warrior
Both our FreeG and BaseG programs have the same curriculum links, and build on the same components of physical fitness (Strength, Power, Muscular Endurance, Aerobic Endurance, and Flexibility).
Please call for further information - Telephone: (03) 8609 6355, or EMail EMail: office@movingmonkeys.com.au

Read some Testimonials